Long Term Care: Expand Your Therapy Program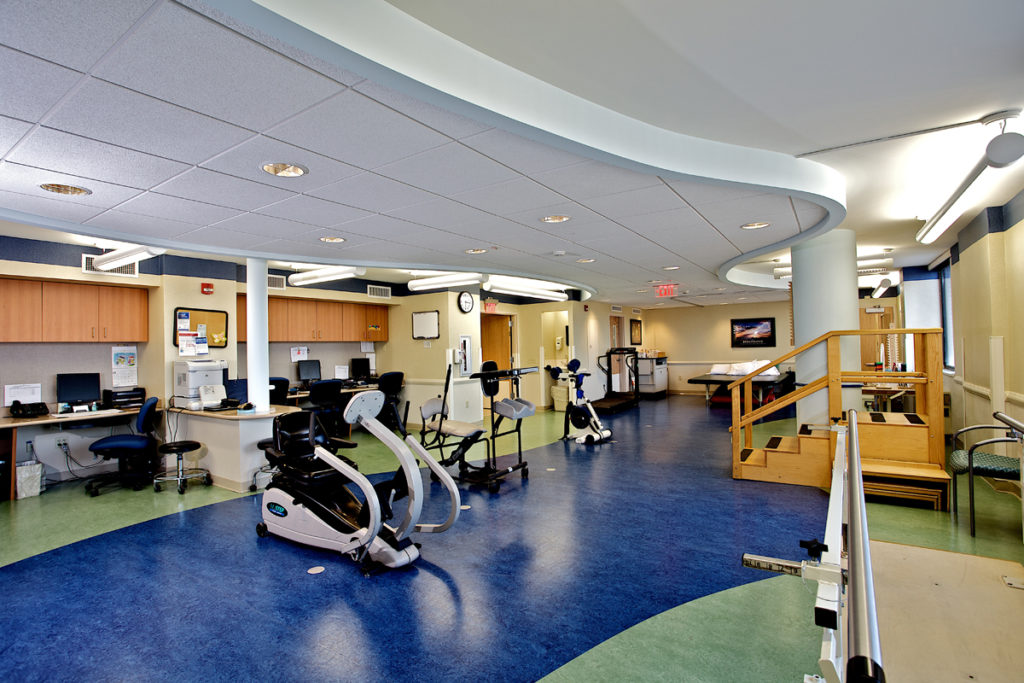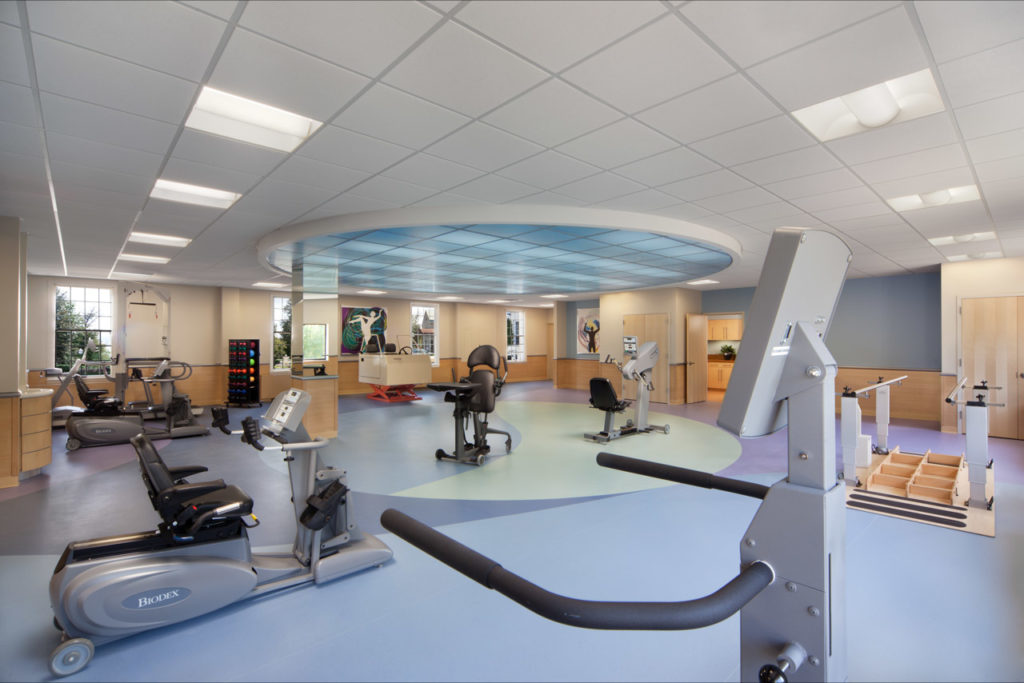 It is certainly not news that senior care facilities have been focusing on attracting short-term rehabilitation (sub-acute) residents. In fact, there has been so much competition in this arena that facilities have had to take it up another notch with significant physical plant improvements. The first short term units were established with little or no renovation. The primary focus was on providing a high level of care in a discrete setting, distinctly separated from Skilled Nursing areas. As competition increased, more emphasis was placed on aesthetics, but most upgrades were cosmetic and involved freshening-up
furniture and fixtures.
Some early rehab programs failed to consider the impact that a higher volume of admissions and discharges would have on the admissions, social services and nursing staffs. Others failed to realize that short-term admissions were getting younger and that these residents had different likes and dislikes. Today, the short-term rehab units we are designing are markedly different from those early predecessors. The difference is clear before a prospective resident chooses a facility. When browsing the internet, it is hard to find a senior care facility with the term "nursing home" in its name. The overwhelming majority of Skilled Nursing facilities have re-branded themselves as Centers for Rehabilitation. Some have even gone as far as affiliating themselves with Rehab partners such as Rusk or Kessler which have high name recognition and a strong brand identity in the rehab arena.
The next significant change becomes apparent at the curb where facilities have configured dedicated entrances to differentiate the rehab component of their services from the Skilled Nursing component. They have upgraded entry facades, canopies and lobbies to create the right look.
Today's short-term residents are technologically savvy, more independent and are used to a certain level of amenities. To meet their expectations, we are configuring rehab units with internet access and a variety of both active and passive amenity spaces ranging from quiet libraries to multi-media entertainment areas. The aesthetic most favored by short stay residents approaches that of a high-end hotel.
We are designing the rehabilitation areas themselves to resemble hi-tech health clubs with sleek lines and a sense of movement. Beneath all the aesthetic layers lies a cutting edge array of rehabilitative services. A major area of focus is activities of daily living (ADL). Today our typical OT/PT suite includes an ADL kitchen, toilet, laundry area and a mock bedroom. Some facilities have even installed driving simulators.
Our approach to planning therapy suites centers on the creation of several distinct functional zones brought together by a unifying style and aesthetic. The "active" zone usually situated near windows and beneath skylights has ample space for ambulation, exercise specific equipment, motor skills development and ADL. The privacy zone is screened by other functions and contains space for hydrotherapy, electro-stimulus and thermotherapy. Plinths and mat tables are also usually located at the edge of the privacy zone. Staff support and clinical support spaces are centrally located within the suite to provide optimum visual observation and accessibility.
Learn More
<style>p img {<!-- [et_pb_line_break_holder] --> float: right;<!-- [et_pb_line_break_holder] --> width: 381px;<!-- [et_pb_line_break_holder] --> clear: right;<!-- [et_pb_line_break_holder] --> margin: 15px !important;<!-- [et_pb_line_break_holder] -->}<!-- [et_pb_line_break_holder] --></style>